Political Science Faculty & Staff
Dr. DeAnn Kalich
Interim Dept. Head-Political Science
Department Head-Sociology, Human Development and Family Science, and AnthropologyPh.D., Sociology, Louisiana State University, 1995
Professor of Sociology
Ph.D., Sociology, Louisiana State University, 1995
M.A., Sociology, Louisiana State University, 1991
Honor B.A., Sociology, University of Southwestern Louisiana, 1989
Mouton 220
337-482-6043
deann.kalich@louisiana.edu


Dr. Ted Henry Brown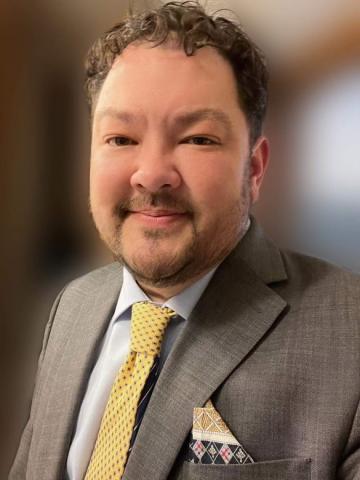 Visitng Instructor
B.A., Cameron University, 2003
M.P.A., Unversity of Oklahoma, 2005
Ph.D., Texas A&M University, 2014
American Politics, International Relations
Dr. Brown teaches courses in the areas of American politics, including institutions and behavior as well as international relations. His research focuses on the intersection of international relations and political theory. He has published on political science in popular culture, including on Starship Troopers and Ender's Game. In his spare time, Ted enjoys live music, rooting for the University of Oklahoma and Texas A&M football, and wondering if the Oklahoma City Thunder is finished with their tankathon.
Dr. Bryan-Paul Frost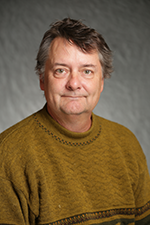 Professor and Elias "Bo" Ackal, Jr./BORSF Endowed Professor of Political Science
M.A., Ph.D., University of Toronto, 1991, 1996
B.A., St. John's College, Santa Fe, New Mexico, 1990
Political Philosophy, International Relations, Politics and Literature, Comparative Politics
F.G. Mouton Hall 302
(337) 482-5692
bfrost@louisiana.edu
Bryan-Paul Frost is the co-translator, contributor and/or co-editor of Philosophy, History and Tyranny: Reexamining the Debate between Leo Strauss and Alexandre Kojève (with Timothy W. Burns, Baylor University; SUNY Press 2016); The Political Theory of Aristophanes: Explorations in Poetic Wisdom (with Jeremy J. Mhire, LA Tech; SUNY Press, 2013); Political Reason in the Age of Ideology: Essays in Honor of Raymond Aron (with Daniel J. Mahoney, Assumption College; Transaction, 2007); History of American Political Thought (with Jeffrey Sikkenga, Ashland University; Lexington Books, 2003; revised and expanded second edition, 2019); and Alexandre Kojève's Outline of a Phenomenology of Right (with Robert Howse, NYU School of Law; Rowman and Littlefield, 2000). In addition to the above themes and authors, Frost has also published articles on Aristotle, Cato the Younger, Cicero and Roman civic education, Rousseau, and Tocqueville and Emerson.
Dr. Nathan Carrington

M.A., Ph.D., Syracuse University, 2018, 2022
B.S., Southeast Missouri State University, 2016
American Politics, Judicial Politics, and Political Psychology
Mouton Hall 120
(337) 482-6172
Dr. Carrington is an assistant professor of Political Science. His research and teaching interests lie within American politics, judicial politics, freedom of expression, and political psychology, with a specific interest in public perceptions of courts and how these perceptions are formed and altered. Prior to joining the University of Louisiana at Lafayette, he received his Ph.D. and M.A. from Syracuse University and a B.S. in Political Science from Southeast Missouri State University where he was a Ronald McNair Scholar. His research has been published or is forthcoming at the Journal of Law and Courts, Law & Social Inquiry, Social Science Quarterly, American Politics Research, and Politics, Groups and Identities. He has also written for the Monkey Cage at the Washington Post and the American Policy Blog at the London School of Economics. A first generation student originally from Southernmost Illinois, Nathan likes traveling, listening to Coldplay at dangerously high volume, spending time with his cat, and enjoying a nice iced latte.
Dr. Jason S. Maloy
Professor and Kaliste Saloom Endowed Chair in Political Science
Ph.D., Harvard University, 2004
M.Phil., Cambridge University, 1998
B.A., Brown University, 1996
Comparative Politics, International Relations, Political Theory, Public Law
Mouton Hall 102
(337) 482-5911
maloy@louisiana.edu
Prof. Maloy teaches courses and conducts research on multiple topics related to democratic ideas and institutions. He is currently the POLS department's program co-ordinator for the International Relations concentration.  His most recent book, Smarter Ballots (Palgrave Macmillan, 2019), offers a realist theory of election reform and democratic accountability, and in 2020 he conducted voting experiments on Ranked Choice Voting (RCV) and other ballot types with support from the Electoral Reform Research Group at New America. Other research in progress includes a book project on "Democracy after Climate Change." View Dr. Maloy's CV.
Dr. Christie L. Maloyed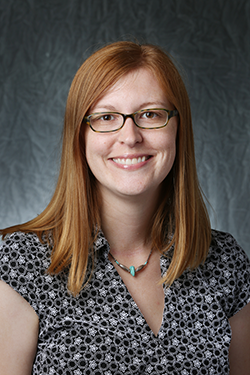 Associate Professor of Political Science and Anthony Moroux/BORSF Endowed Professor of Political Science (On leave 2022-2023)
Ph.D., Texas A&M University, 2010
B.A., Emory & Henry College, 2004
American Politics, Religion & Politics, Civic Education, History of Political Thought
Mouton Hall 229
(337) 482-1212
clmaloyed@louisiana.edu
Christie Maloyed is associate professor of political science. She previously served as UL's associate dean of the college of liberal arts and coordinator for the first-year seminar program. Her main areas of teaching are American institutions, religion and politics, and political theory. Maloyed's research focuses on civic education, religion and politics, and local government. Overarching themes in Maloyed's writings include the role of habits as a foundation for democratic education, instructional methods to encourage democratic practice, and involvement in local government. Her forthcoming co-edited volume, The Party is Over: The New Louisiana Politics, (co-editor Pearson Cross, LSU Press, forthcoming February 2022), provides a comprehensive reassessment of Louisiana state politics, from institutions to politics to policy. Her current book project, Civic Habits: Recovering the Practice of Citizenship in American Education, assesses the intellectual history of habits in American civic education. She has also published in the areas of religion and politics, with an emphasis on civil religion, as well as politics and literature/tv/film. Her work has been published in the Journal of Church and State, The History Teacher, and Journal of Political Science Education as well as in various edited volumes. She originally hails from the southwestern corner of Virginia, in the heart of rural Appalachia, and is an avid reader, gardener, and beekeeper.  You can view Dr. Maloyed's CV here.
Dr. Sharon Ridgeway
Associate Professor of Political Science
Ph.D., Northern Arizona University, 1996
Public Administration, Bureaucratic Politics, Environmental Policy and Ethics, Feminist Theory, Role of Media in Democracy
Mouton Hall 228
(337) 482-6548
sridgeway@louisiana.edu
Dr. Ridgeway took a rather circuitous route to her Ph.D. in political science from Northern Arizona University at Flagstaff, AZ. Her first twenty-year career was in film and theater in Los Angeles and New York. Her decision to enter the arts as a mechanism for political change was inspired by the Smothers Brothers who were willing to risk, and then lose, their very popular TV comedy show to challenge the rationality of the Vietnam War. These years in the arts continue to influence her view of how political change can come from the most unlikely of sources, but ultimately must rest in the people's willingness to fight for it. Her current research and teaching focus on how to create a sustainable environment that can support life for all of Earth's entities, and the role of media in shaping how we perceive issues swirling around the public square. She is currently finishing a book, The Talking Stick, which examines how corporate-led globalization is destroying the environmentally friendly indigenous and peasant cultures around the world. Her most recent peer-reviewed publication is in the international journal, Peace Review, "Globalization from the Subsistence Perspective." She continues to hold the dream of a planetary consciousness in which peace and joy are the highest values.
Dr. Rick A. Swanson
Professor and Anthony Moroux/BORSF Endowed Professor of Political Science
Ph.D., University of Kentucky, 2001
J.D., Southern Illinois University, 1994
M.A., Eastern Illinois University, 1991
B.S., University of Illinois at Urbana-Champaign, 1988
Civil Liberties, Civil Rights, Constitutional Law, Public Law and Judicial Politics, American Government
Mouton Hall 103
(337) 482-6164
swanson@louisiana.edu
Between earning a J.D. and Ph.D., Rick worked from 1994 to 1996 as a law clerk to Justice James A. Knecht of the Illinois Appellate Court. Ever since obtaining his Ph.D. focusing on public law and judicial politics, he has been at UL teaching pre-law courses in the Department of Political Science, and served as a past head of the Political Science Department head for three years. His legal expertise is in constitutional law, especially civil rights and civil liberties. His articles and essays analyzing legal concepts and judicial voting behavior have been published in peer-reviewed journals, law reviews, and legal encyclopedias. He has also authored two textbooks:  The Big Picture of U.S. National Government, published by UL Press, and The Lanahan Introduction to Law and Legal Reasoning, published by Lanahan Publishers. His current research involves the civil rights history of South-Central Louisiana. He has given numerous community presentations on the topic and recently wrote a chapter titled "The Politics of Racial Memory in Louisiana," contained in The Party is Over: Louisiana Politics in the 21st Century, edited by Pearson Cross and Christie Maloyed, published by LSU Press. In his personal time, Rick communes with nature, philosophizes about the beauty and wonder of the universe, and tries to live life to the fullest, all while sharing these experiences with friends, family, his 5 dogs, and especially his amazing wife Anne.
Dr. Neil Williams
Visiting Assistant Professor of Political Science
Ph.D. University of Georgia, 2022
B.A. University of Georgia, 2015
Comparative Politics, Democracy, Public Opinion and Attitudes, Political Behavior, Gender, Race, Political Methodology
Mouton Hall 118
(337) 482-6173

Dr. Williams focuses on political behavior, democracy, gender, race, and political methodology in comparative and US contexts. His research and teaching interests touch more specifically on pressing topics such as inequality and representation, as well as their complicated relationship with democratic attitudes and behavior. His work has appeared in Electoral Studies and Research & Politics, among other outlets. Outside of the classroom, Neil loves basketball, listening to all genres of music, reading fantasy/sci-fi, and answering questions wrong while watching Jeopardy.
For more about Dr. Williams, including his updated CV and current course materials, check his website here: http://www.neilswilliams.com