Political Science Faculty & Staff
Dr. Rick A. Swanson
Chair of the Department of Political Science
Professor and Anthony Moroux/BORSF Endowed Professor of Political Science
Ph.D., University of Kentucky, 2001
J.D., Southern Illinois University, 1994
M.A., Eastern Illinois University, 1991
B.S., University of Illinois at Urbana-Champaign, 1988
Civil Liberties, Civil Rights, Constitutional Law, Public Law and Judicial Politics, American Government
Mouton Hall 111
(337) 482-6164
swanson@louisiana.edu
Besides earning a J.D. and Ph.D., Rick worked from 1994 to 1996 as a law clerk to Justice James A. Knecht of the Illinois Appellate Court. Ever since obtaining his Ph.D. focusing on public law and judicial politics, he has been at UL primarily teaching pre-law courses in the Department of Political Science, but has also taught several humanities courses exploring the meaning of love, life, and spirituality. His legal expertise is in constitutional law, especially civil rights and civil liberties. His articles and essays analyzing legal concepts and judicial voting behavior have been published in peer-reviewed journals, law journals, and legal encyclopedias. He recently authored the introductory textbook titled The Big Picture of U.S. National Government, published by UL Press. His current research and writing involves the civil rights history of South-Central Louisiana, and he has given numerous community presentations on the topic.  Most importantly, whenever possible, Rick communes with nature, contemplates and philosophizes about the beauty and wonder of the universe, and tries to live life to the fullest, all while sharing these experiences with students, friends and family, especially his amazing wife Anne.
Dr. Ryan Teten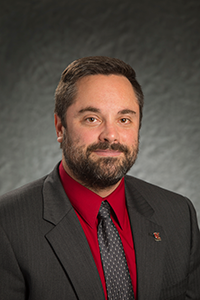 Associate Dean of University College
Professor and Anthony Moroux/BORSF Endowed Professor of Political Science
Ph.D., Vanderbilt University, 2004
Campaigns and Elections, The Congress, The Presidency, American Politics, 9/11 and American Life, Careers in Political Science
Mouton Hall 231
(337) 482-6165
drryanteten@louisiana.edu
Dr. Ryan Lee Teten is the Associate Dean of the University College and Associate Professor of Political Science at the University of Louisiana at Lafayette. Dr. Teten was also the Political Science Departmental Chair from 2014 to 2016 and the Associate Dean for the College of Liberal Arts from 2010 to 2012. In 1999, Ryan graduated from Clemson University with a double major of Political Science and English. He then attended Vanderbilt University in Nashville, Tennessee, where he earned his PhD in 2004 in the field of political science, with a specialization in American Politics and Political Institutions. He has published a book that examines nearly 12,000 presidential speeches to trace the evolution of presidential communication and policymaking. He has also published articles on the politics of video games, political myths in society, the informational content of non-traditional media sources, the political learnings and socialization of children, negative and positive advertising, public opinion, popular culture, and the use of non-traditional texts in the teaching of political science. He is currently working on an analysis of the 2016 presidential debates that examines the partisanship and aggressive nature of the questions asked by moderators.  Dr. Teten worked with the state legislature to create the Future Leaders Internship Program (or FLIP), which placed undergraduates with legislators during the session of the Louisiana House and Senate. He has also frequently served the University and community through hundreds of numerous newspaper, radio, and television interviews in The Daily Advertiser and The Wall Street Journal, KLFY TV-10, KATC TV-3, NPR, and WWL Radio, as well as election night coverage provided for KLFY TV-10 in 2008, 2009 and 2010, and Clear Channel radio stations live coverage from WWL in New Orleans in 2012, 2014, and 2016.  Ryan has been married to his wife Tonya for 20 years and is also the proud father of a teenage daughter and son.  View a video bio of Dr. Teten.   View Dr. Teten's CV.
Dr. G. Pearson Cross
Associate Dean of the College of Liberal Arts
Associate Professor of Political Science
Ph.D., Brandeis University, 1997
B.A., San Francisco State University, 1985 cum laude
State and Local Politics, Southern and Louisiana Politics
Griffin Hall 572
(337) 482-6162
pearson@louisiana.edu
Pearson Cross currently serves as Associate Dean of the College of Liberal Arts. He teaches state and local government and has published in the areas of redistricting, elections, white supremacy, southern political culture, and the courts. He is a frequent commentator on political issues at the national, state and local level and is finalizing a book on Louisiana Governor Bobby Jindal. Dr. Cross is chair of the General Education Committee, the Campus Cupboard Committee, and the Constitution Day Committee. Dr. Cross previously served as Head of the Political Science Department (2009-2014), and as Chair of the Council of Department Heads (2012 to 2014). He also hosts a politics and news radio show called "Bayou to Beltway" on KRVS fm (88.7). He regularly plays jazz piano around South Louisiana. Dr. Cross is married to the former Lisa Dawn Orten with whom he shares two children, Elias and Lucy.
Dr. Jason S. Maloy
Professor and Kaliste Saloom Endowed Chair in Political Science
Ph.D., Harvard University, 2004
M.Phil., Cambridge University, 1998
B.A., Brown University, 1996
Comparative Politics, International Relations, Political Theory, Public Law
Mouton Hall 226
(337) 482-5911
maloy@louisiana.edu
Jason Maloy teaches courses and conducts research on a wide range of topics related to democratic institutions and constitutions, in both international and domestic contexts. New research collaborators are always welcome! His on-going research and writing projects involve election reform, political juries (a.k.a. citizen assemblies), unicameral vs. multicameral legislatures, how to conceptualize and measure democratic regimes in comparative research, and how to change constitutions (both national-level and US state-level ones). He is the convenor of the Saloom Chair Speaker Series, which brings scholars and consultants in the field of comparative constitutionalism to the Lafayette community. View Dr. Maloy's CV.
Dr. Bryan-Paul Frost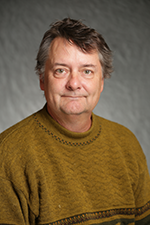 Professor and Elias "Bo" Ackal, Jr./BORSF Endowed Professor of Political Science
M.A., Ph.D., University of Toronto, 1991, 1996
B.A., St. John's College, Santa Fe, New Mexico, 1990
Political Philosophy, International Relations, Politics and Literature, Comparative Politics
F.G. Mouton Hall 302
(337) 482-5692
bfrost@louisiana.edu
Bryan-Paul Frost is the co-translator, contributor and/or co-editor of Philosophy, History and Tyranny: Reexamining the Debate between Leo Strauss and Alexandre Kojève (with Timothy W. Burns, Baylor University; SUNY Press 2016); The Political Theory of Aristophanes: Explorations in Poetic Wisdom (with Jeremy J. Mhire, LA Tech; SUNY Press, 2013); Political Reason in the Age of Ideology: Essays in Honor of Raymond Aron (with Daniel J. Mahoney, Assumption College; Transaction, 2007); History of American Political Thought (with Jeffrey Sikkenga, Ashland University; Lexington Books, 2003; revised and expanded second edition, 2019); and Alexandre Kojève's Outline of a Phenomenology of Right (with Robert Howse, NYU School of Law; Rowman and Littlefield, 2000). In addition to the above themes and authors, Frost has also published articles on Aristotle, Cato the Younger, Cicero and Roman civic education, Rousseau, and Tocqueville and Emerson.
Dr. Sharon Ridgeway
Associate Professor of Political Science
Ph.D., Northern Arizona University, 1996
Public Administration, Bureaucratic Politics, Environmental Policy and Ethics, Feminist Theory, Role of Media in Democracy
Mouton Hall 228
(337) 482-6548
sridgeway@louisiana.edu
Dr. Ridgeway took a rather circuitous route to her Ph.D. in political science from Northern Arizona University at Flagstaff, AZ. Her first twenty-year career was in film and theater in Los Angeles and New York. Her decision to enter the arts as a mechanism for political change was inspired by the Smothers Brothers who were willing to risk, and then lose, their very popular TV comedy show to challenge the rationality of the Vietnam War. These years in the arts continue to influence her view of how political change can come from the most unlikely of sources, but ultimately must rest in the people's willingness to fight for it. Her current research and teaching focus on how to create a sustainable environment that can support life for all of Earth's entities, and the role of media in shaping how we perceive issues swirling around the public square. She is currently finishing a book, The Talking Stick, which examines how corporate-led globalization is destroying the environmentally friendly indigenous and peasant cultures around the world. Her most recent peer-reviewed publication is in the international journal, Peace Review, "Globalization from the Subsistence Perspective." She continues to hold the dream of a planetary consciousness in which peace and joy are the highest values.
Dr. McKinzie Craig Hall
Assistant Professor of Political Science and Pre-Law Advisor
Ph.D., Texas A&M University, 2012
M.S., University of North Texas, 2007
Judicial Politics, Moot Court, Mock Trial, American Politics, Research Methods
Mouton Hall 230
(337) 482-6172
kinziehall@louisiana.edu
Dr. Hall is an assistant professor of Political Science, and as UL's Pre-Law advisor she coaches UL's competitive and highly successfull inter-collegiate Moot Court team. She has undergraduate and graduate degrees in Political Science. Her PhD from Texas A&M University focused on judicial politics with fields of study in American politics and political methodology. Kinzie's teaching interests are the US courts and law, various aspects of American government and politics, and research methodology. Her research focuses on the effect Supreme Court decisions have on the actions of institutions (primarily, the Court itself and the other branches of government). These research projects have been funded by the National Science Foundation and the American Association of University Women. When she's not working or nerding out over a recent SCOTUS decision, Kinzie really enjoys Netflix marathons...and an occasional actual marathon/half marathon (mostly to offset her deep love of cupcakes). Kinzie lives in Lafayette, with her husband Will (UL alumnus '05) and their amazingly fuzzy dogs Beau and Sully.
Dr. Christie L. Maloyed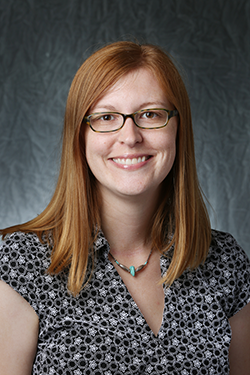 Associate Professor of Political Science
Ph.D., Texas A&M University, 2010
B.A., Emory & Henry College, 2004
American Politics, Religion & Politics, Civic Education, History of Political Thought
Mouton Hall 229
(337) 482-1212
clmaloyed@louisiana.edu
Christie Maloyed is associate professor of political science and advisor to the Political Science Honor Soceity Pi Sigma Alpha. Her main areas of teaching are American Institutions and Religion and Politics. Her current research focuses on civic education and the  ways in which habits can be seen as a foundation for democratic education and practice. She has also published in the areas of religion and politics, with an emphasis on civil religion, as well as politics and literature/tv/film. She previously served as UL's coordinator for the first-year seminar program. She originally hails from the southwestern corner of Virginia, in the heart of rural Appalachia, and is an avid reader, gardener, and runner. You can view Dr. Maloyed's CV here.
____________________
Political Science Staff
Ponchella Kelly-Boute
Political Science Administrative Assistant
Mouton Hall 112
(337) 482-6171
pols@louisiana.edu